2019 projects and touring
tania
Life takes you to weird places including New York


I was never a big fan of New York or Amreeka as a concept-empire. But being there for four months, I admit that the city grew on me—especially that I got to work with and meet various groups of innovative, radical, and brilliant artists and curators. The journey started in January with the beloved Under The Radar Festival. But the reason I was based in New York until May was related to my relationship with Bard College in upstate New York and its Fisher Center for the Performing Arts. While there I taught a practice and seminar course on the politics of interactive performance with an incredible group of students. I was also working the Fisher Center's artistic director Gideon Lester and senior producer Caleb Hammons (along with the whole team) as guest curator for their biennial festival's edition on borders (21-24 November 2019). Teaching the seminar was incredible, and I did it while curating artists I find inspiring and who work on (smashing) borders. Stay tuned for details, and plan to be in the area then.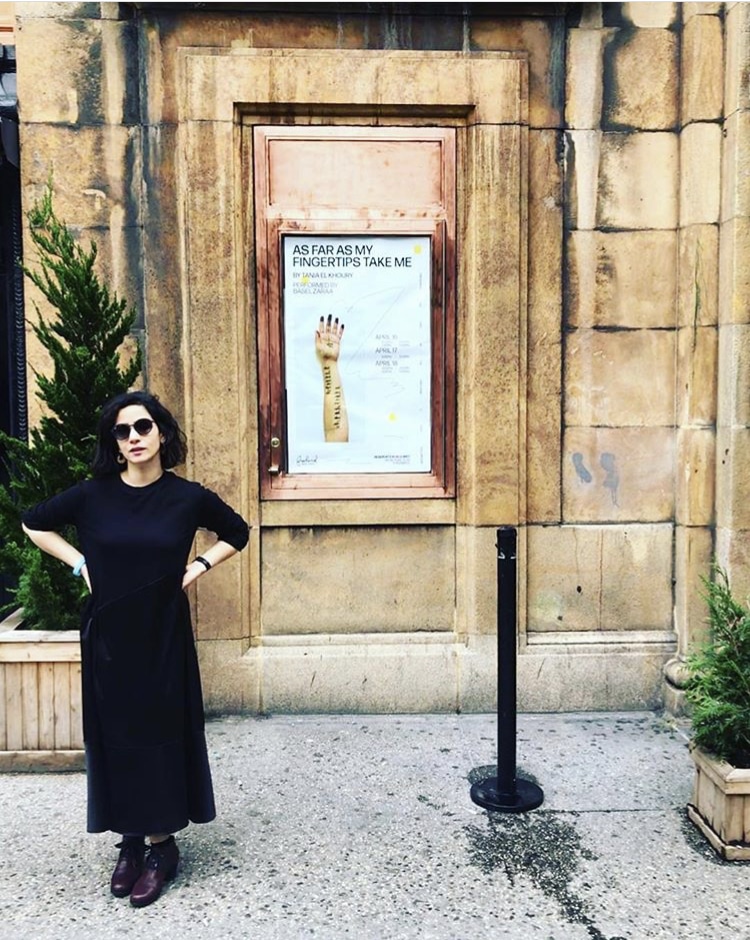 The last four months weren't just about enjoying the breathtaking nature and community of Bard College. I also got to split my time in between upstate and the city thanks to a 3-month residency at the Freehand Hotel in Manhattan. There, I enjoyed an artist studio that overlooks the city, worked on developing my new piece (see below for
Cultural Exchange Rate
), and got to watch New York turn from horribly cold to pleasantly blossoming. Here is an interview I did at the hotel with their
radio program
.
Cultural Exchange Rate
I have been dreaming of this project for almost a decade. I performed a one-to-one version of it at a party in London and have since dreamt of making it a larger-scale interactive installation and performance. It is finally happening thanks to a commission by Bard Fisher Center as part of the borders festival. Please save the date, if you're in New York or nearby 21-24 November 2019 (info and tickets will be announced in August.) The project is also co-commissioned by Spielart Festival in Munich and will premiere there at the end of October 2019. Join if you're in Europe. It's going to be a great festival! The third partner/commissioner for the project is Onassis Stegi in Athens and will host the piece in spring 2019.
The Search for Power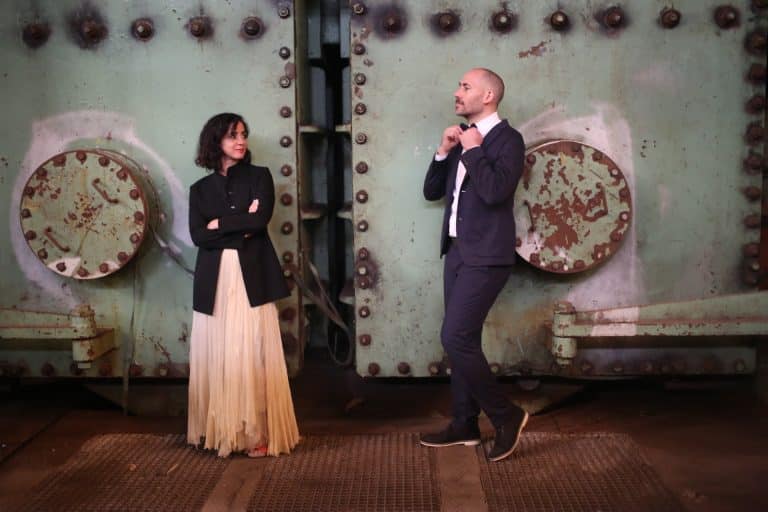 Ziad, Petra, and I got to perform The Search for Power in Athens in Greece at Fast Forward Festival by Onassis Stegi. The performance was set in a disused power station just outside of Athens. The location was hauntingly beautiful and the piece felt at home, especially with the various similarities between the Lebanese and Greek stories of infrastructure and struggle. Most touching was the presence of electricity company and power plant workers among the audience who intuitively understood what we were doing. The piece will continue to tour, including Fierce Festival in Birmingham in October, brut Wien in Vienna in November, and Beirut (TBA) As Far As Isolation Goes by Tania El Khoury and Basel Zaraa As Far As Isolation Goes is a collaboration between live artist Tania El Khoury and musician and street artist Basel Zaraa. Built on their previous collaboration entitled As Far As My Fingertips Take Me in which El Khoury commissioned Zaraa to record a rap song inspired by the journey his sisters made from Damascus to Sweden. In As Far As Isolation Goes, Zaraa and Tania worked together to create another iteration of their previous piece focused on mental and physical health experiences of refugees in the United Kingdom. Zaraa created a song inspired by conversations with friends and colleagues who have recently claimed refuge in UK. As Far As Isolation Goes uses touch, sound, and interactivity to bring audience members in contact with those faced with inhumane detention centres and a mental health system that disregard their political and emotional contexts. Commissioned by the Sick of the Fringe 2019. Song in collaboration with Jazzar & Shamma Iqbal
Touring
Here is where you can catch me and/or my work in the next few months:
June 14-16: Cork Midsummer Festival, Ireland: As Far As My Fingertips Take Me
June 14-15: Teatro Do Bairro Alto in Lisbon: Gardens Speak
June 22-30: Eleusis 2021 in Elefsina, Greece: Gardens Speak, Tell Me What I Can Do, Nothing to Declare
June 21-22: V&A in London: As Far As Isolation Goes
June 23: Southbank in London: As Far As Isolation Goes
Dates TBA: Dubin International Festival, As Far As My Fingertips Take Me
September 13-15: Madrid, IDEM International Festival: As Far As My Fingertips Take Me
September 27-29: Materiais in Portugual: As Far As My Fingertips Take Me
October 4-14: Dream City in Tunis: Gardens Speak + a collaboration in Boyzie Cekwana's piece
October 16-20: Fierce Festival in Birmingham UK: The Search for Power
October 17-20: WOW Festival in La Jolla, California: As Far As My Fingertips Take Me
October 26 – November 3: Spielart, Munich: Cultural Exchange Rate + As Far As My Fingertips Take Me
November 21-22: Bard Fisher Center, Upstate NY: Cultural Exchange Rate
November 27-30: brut Wien, Vienna: Gardens Speak