Receiving the 2019 Bessie Award
tania
The Bessies: The New York Dance & Performance Awards
Outstanding Production 2019
I am honoured to have been awarded a bessie award for outstanding production 2019 for As Far As My Fingertips Take Me presentation at Under The Radar festival in New York City.
Check out the list of all the brilliant award winners that includes the below description of my work.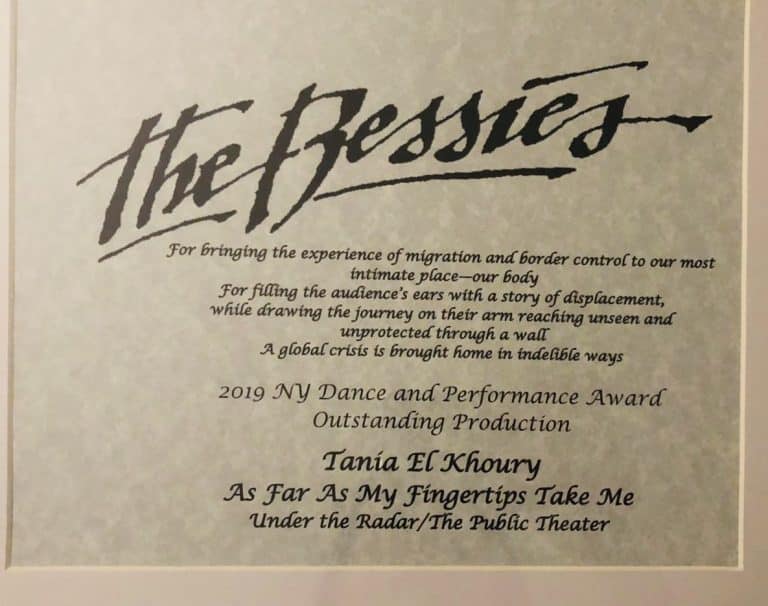 Tania El Khoury
As Far As My Fingertips Take Me at Under the Radar/The Public Theater
For bringing the experience of migration and border control to our most intimate place—the body. For filling the audience's ears with a story of displacement, while drawing the journey on their arm. reaching unseen and unprotected through a wall: a global crisis is brought home in indelible ways.